Hi everyone! I'm Stephanie (aka filandstef in the digi-world). I love digi-scrapping and being on Meagan's CT! I have been married for 8 years and have a three year old son. He is featured in many of my pages. I am a nurse and am headed back to school for a refresher in January. I also love to read, mostly mysteries. I like to exercise – volleyball is my favorite sport and I ran my first 5K this fall. I also like to cook and bake – I love trying new things! We just bought our first house so I am slowly learning to paint and getting excited to decorate!
Here's the only recent photo I could find of me!
My favorite LO (so hard to choose one – so here are a couple!) –
Puppy Love – using The Simple Life: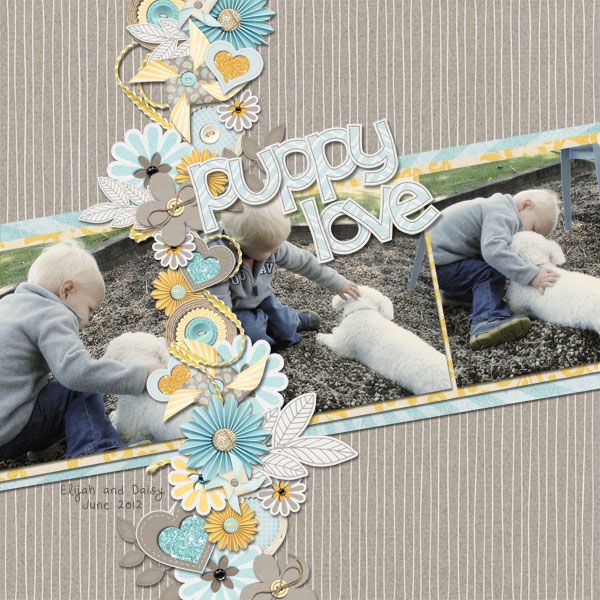 40 – my sis-in-laws b-day - Using It's My Birthday:
Your first Christmas – using a Christmas to Remember: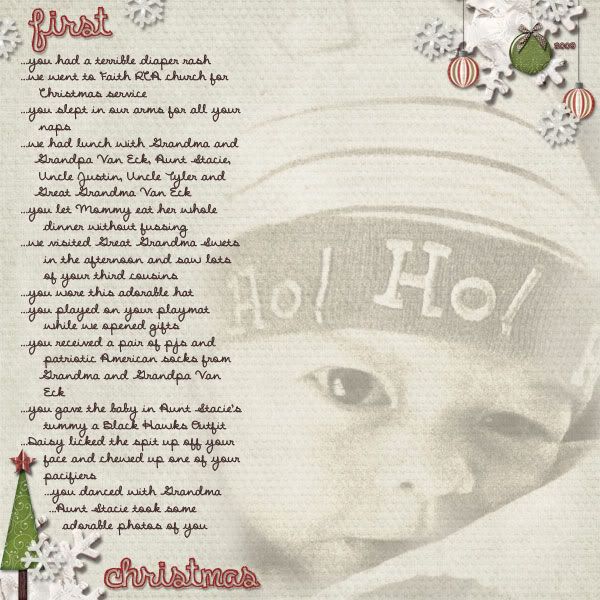 Typical Day - using Boy part of Boys and Girls Mega Kit: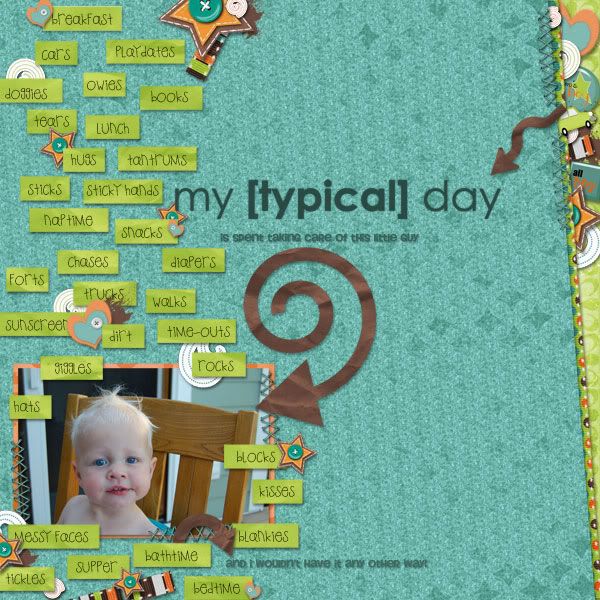 A Christmas to Remember is probably my favorite product from Meagan. It's definitely my favorite Christmas kit! It is so pretty and sparkly, but I enjoy working with anything she creates. She always throws in some fun and creative pieces along with the basics.
If you want to see more of my LOs here's links to my galleries at STS and SM –
The most exotic place I've ever been is probably Nigeria where we lived the last seven years. I volunteered at an HIV clinic during our time there. We just recently returned to Ontario. Here's a LO about our life in Nigeria –
We also had the opportunity to visit Kenya a few years back –
One thing I could not live without is chocolate! We always brought plenty of chocolate chips with us to Nigeria.
A dream of mine is to become a nurse practitioner.
My favorite LO technique – if you could call it a technique is journaling! I think it is so important to write something about the photos in most LOs. Don't stress about being a good writer. Use lists, short narratives or even just words to get your point across. Check out some of my LOs above to see various kinds of journaling. When your children (or you) read your journaling at a later date, they won't care if you are a good writer, they will be happy to be able to read some details and remember the story! I made monthly pages for my son's first year and I have pages of other things he's said or done that we don't want to forget.